Fairfield, CA - On Saturday, September 16, 2023, the Fairfield-Suisun Unified School District kicked off the new school year with the first installment of 'FSUSD Runs This!'
A total of 371 participants joined the event, with 212 individuals registering online in advance and an additional 159 enthusiastic participants registering in person on the day of the event. This impressive turnout included 226 individuals taking part in the challenging 5K race and 145 participants in the exciting 1-mile fun run.
The 5K race witnessed some remarkable performances and results, with the following individuals emerging as the winners:
Bryan Barredo - Parent of FSUSD students

Vince Sturgis - Crystal PE teacher and cross-country coach

Joseph Ortega - Recent FSUSD graduate

Tatiana Sanchez - 6th-grade student at B. Gale Wilson who not only impressed everyone with her performance, but also claimed the title of top female finisher.
The 1-mile race was equally exhilarating with the following outstanding achievements:
Nathaniel Holmberg - 9th grader at Early College High School and a proud Nelda Mundy Alumnus.

Paige Hefner - An exceptional 5th grader at Nelda Mundy who not only clinched the top female position in the mile run, but also impressively ranked among the top 25 overall participants in the 5K race.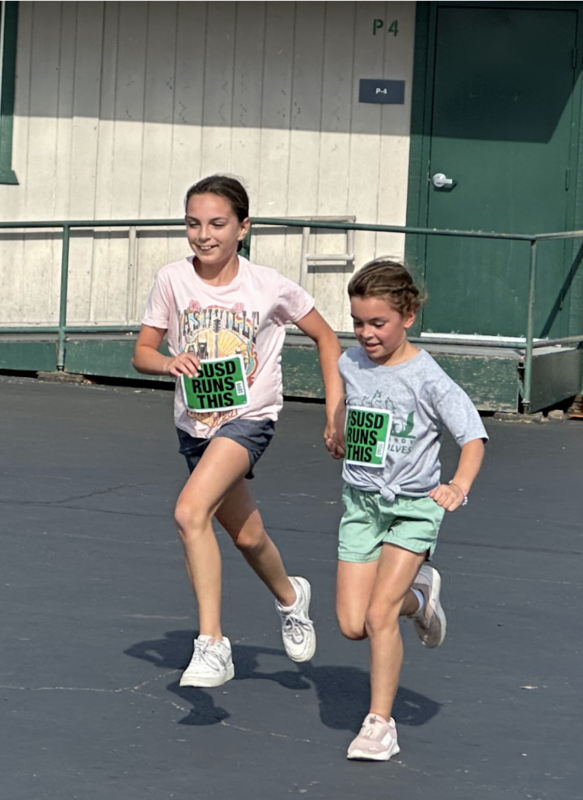 Access to the detailed 5K race results is available through the following link: Results Link. For
any necessary corrections or inquiries regarding the results, individuals are encouraged to reach out to bradb@fsusd.org.
FSUSD extends its heartfelt appreciation to volunteers from various groups, including school staff, district personnel, local community volunteers, and students from Armijo, Fairfield, and Rodriguez leadership programs. The dedicated team of volunteers played an indispensable role in making 'FSUSD Runs This!' a great success.
The 'FSUSD Runs This!' events are consistently enjoyable experiences provided at no expense for staff, students, and community members. The next 'FSUSD Runs This!' is scheduled for Saturday, March 16, 2024, at Crescent Elementary. Look out for more information as the date approaches.