With continued rain in the forecast, we have made the difficult decision to cancel this weekend's FSUSD Runs This event. We will be reaching out to those who have registered as participants and/or volunteers. We look forward to our final event at Crescent Elementary on Saturday, May 13th. We will send out registration information as we get closer to the event. Have a safe and wonderful weekend.
The time has arrived! #FSUSD Runs This is back for its 2nd community fun run of the school year! Fill up your water bottles, and don't forget those running shoes. This event will be happening Saturday, March 18, 2023, at Laurel Creek Elementary School. All are welcome to attend! Register for this free event today! Visit: bit.ly/3F57qfH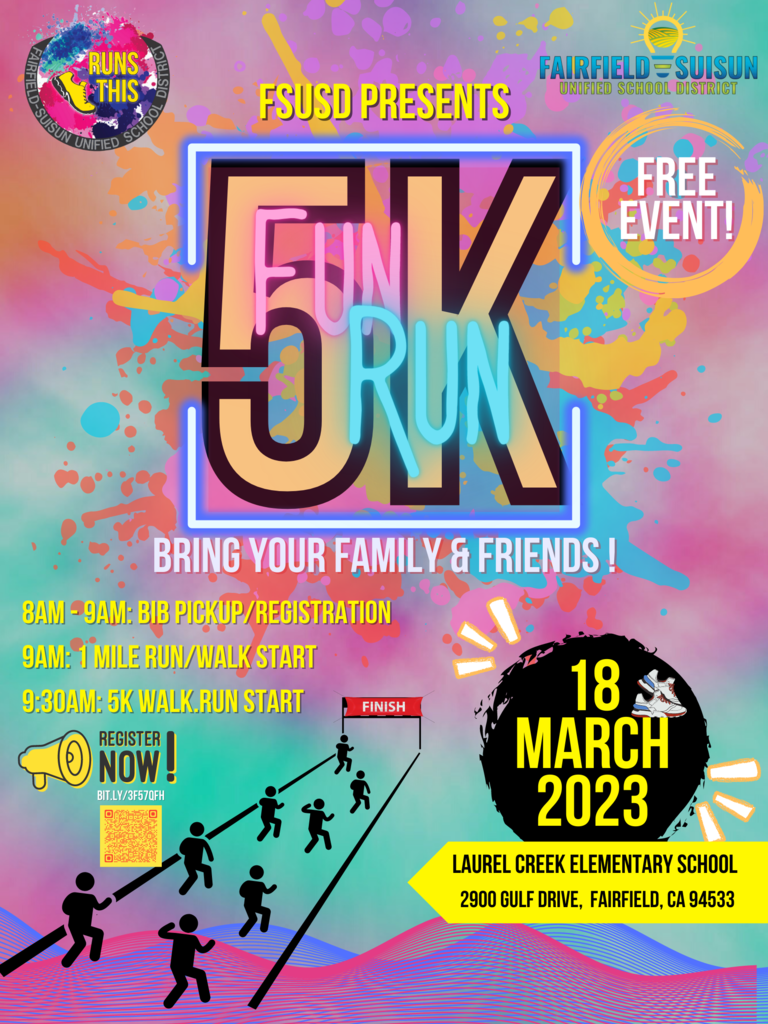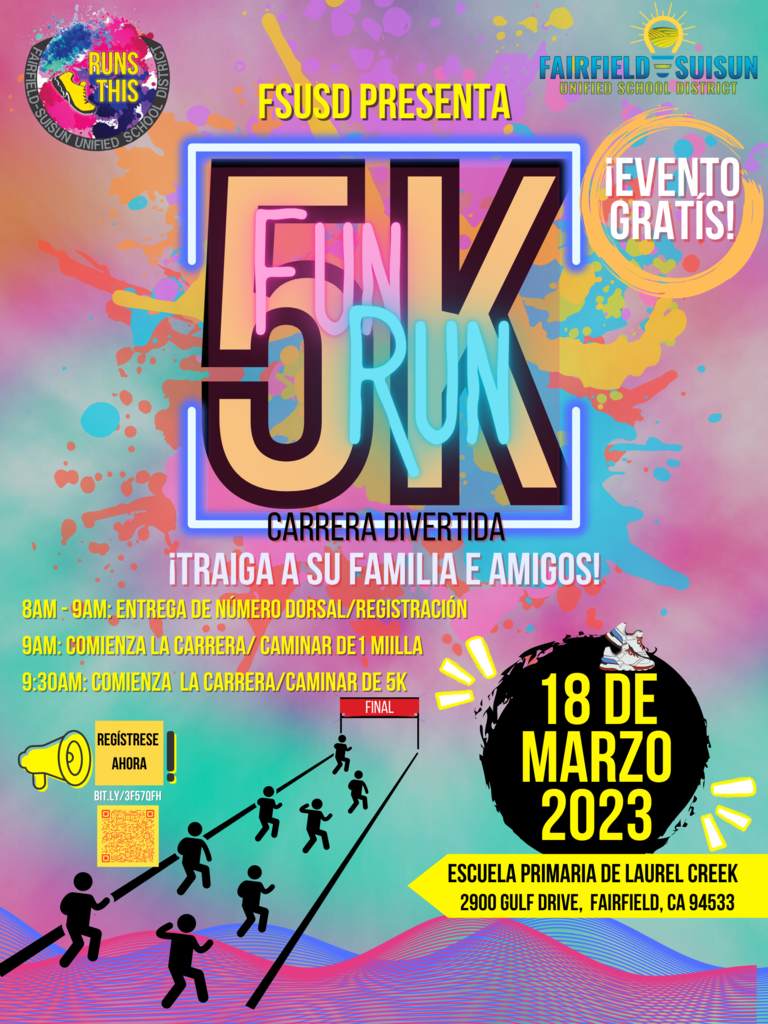 Fairfield-Suisun Unified School District students, staff & families looking for help with mental health or substance use, can call Care Solace at 888-515-0595 for 24/7/365 personalized & confidential help finding a therapist or you can search on your own at caresolace.com/fsusdfamilies.

Come celebrate Trunk or Treat with us! All ages welcome!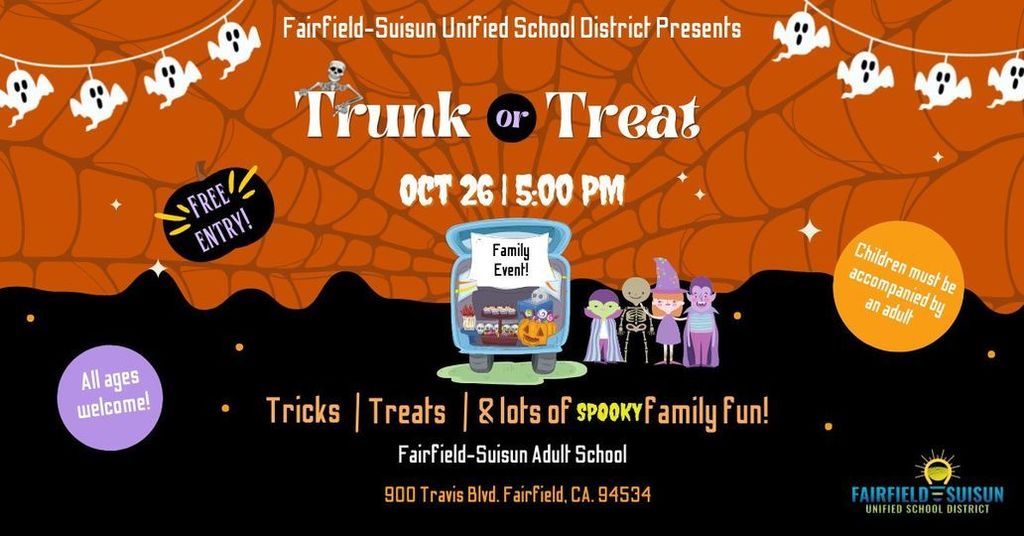 Looking for a new opportunity? The Fairfield-Suisun Adult School is at it again offering a Notary Public class starting October 15! Join this one-day class and learn all you need to succeed as a Notary Public. Sign up using this link:
https://bit.ly/notarylife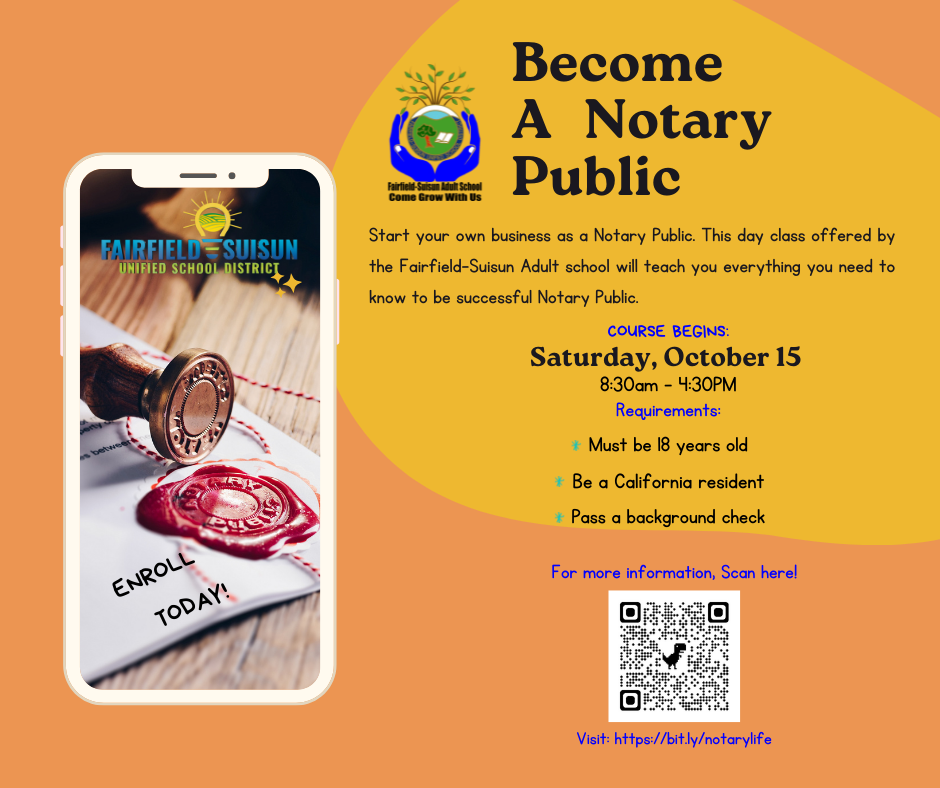 Yom Kippur (October 4/5) is the holiest day of the Jewish year. Known as the Day of Atonement, the Jewish holiday is spent in prayer and fasting among many people of the Jewish faith. The holiday begins at sundown and lasts until sundown the following day.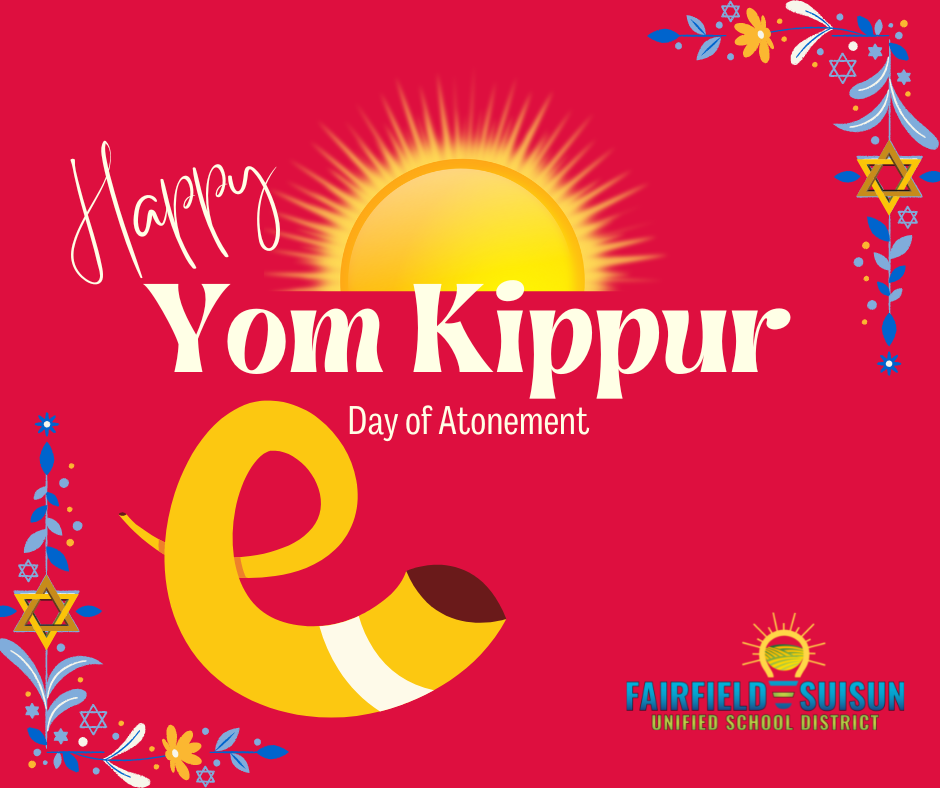 World Teachers' Day is held annually on October 5 to celebrate all teachers around the globe. The theme for World Teachers' Day 2022 is "The transformation of education begins with teachers". Today and every day we are thankful for our amazing teachers!