This week's highlight goes to Ms. Samantha Hyles, school psychologist at Fairfield High School. Samantha consistently goes above and beyond to support all students on the FHS campus, welcoming each student with a smile and genuine interest in their lives. Her commitment and dedication are unmatched and her ability to create a nurturing and welcoming environment makes her shine among the stars. She is a pleasure to have as part of the FHS team! Thank you, Samantha, for all that you do. We are truly grateful to have you as our FSUSD champion!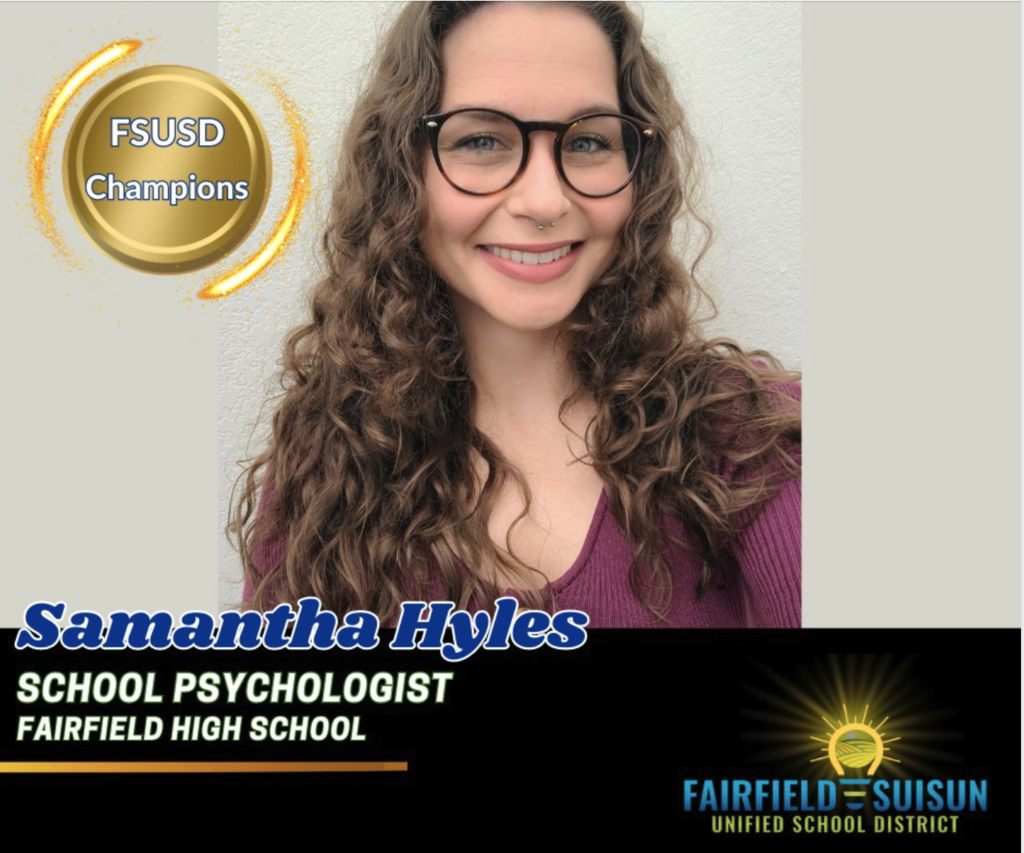 Instructional materials recommended for adoption are available for public review from April 10 - May 10, 2023. The materials to be reviewed include world languages, social-emotional learning curriculum, and supplemental materials. These materials are available for viewing at the FSUSD Central Office.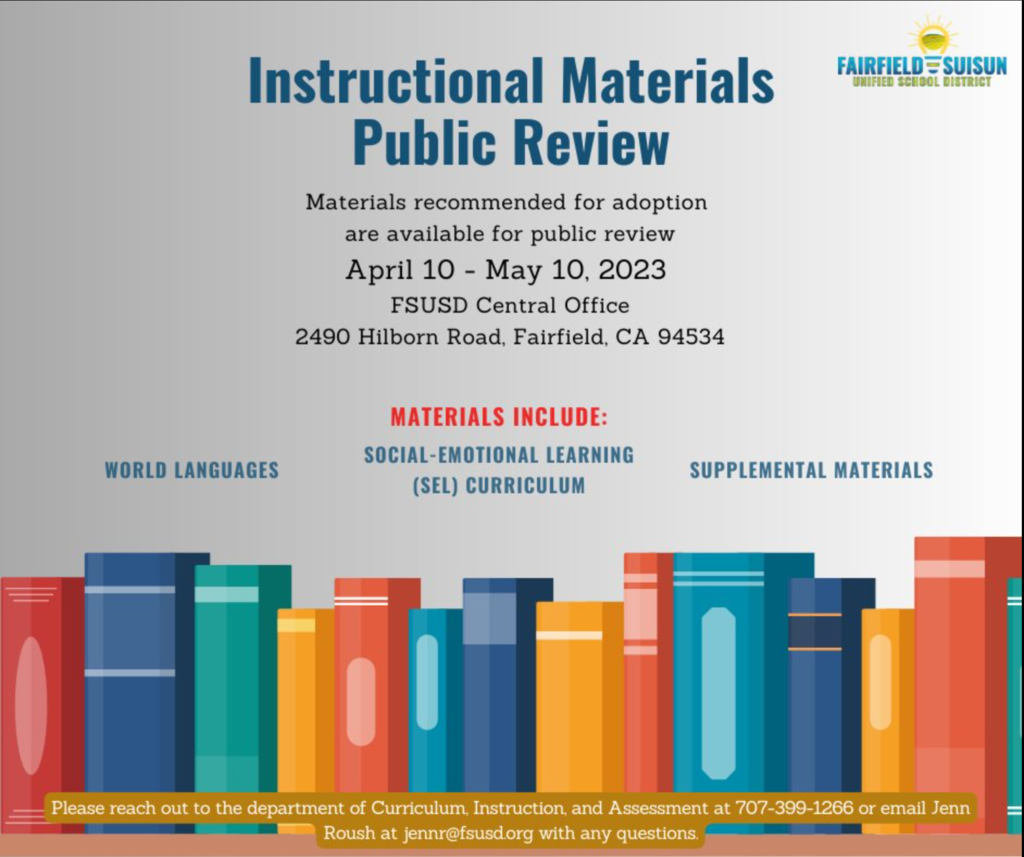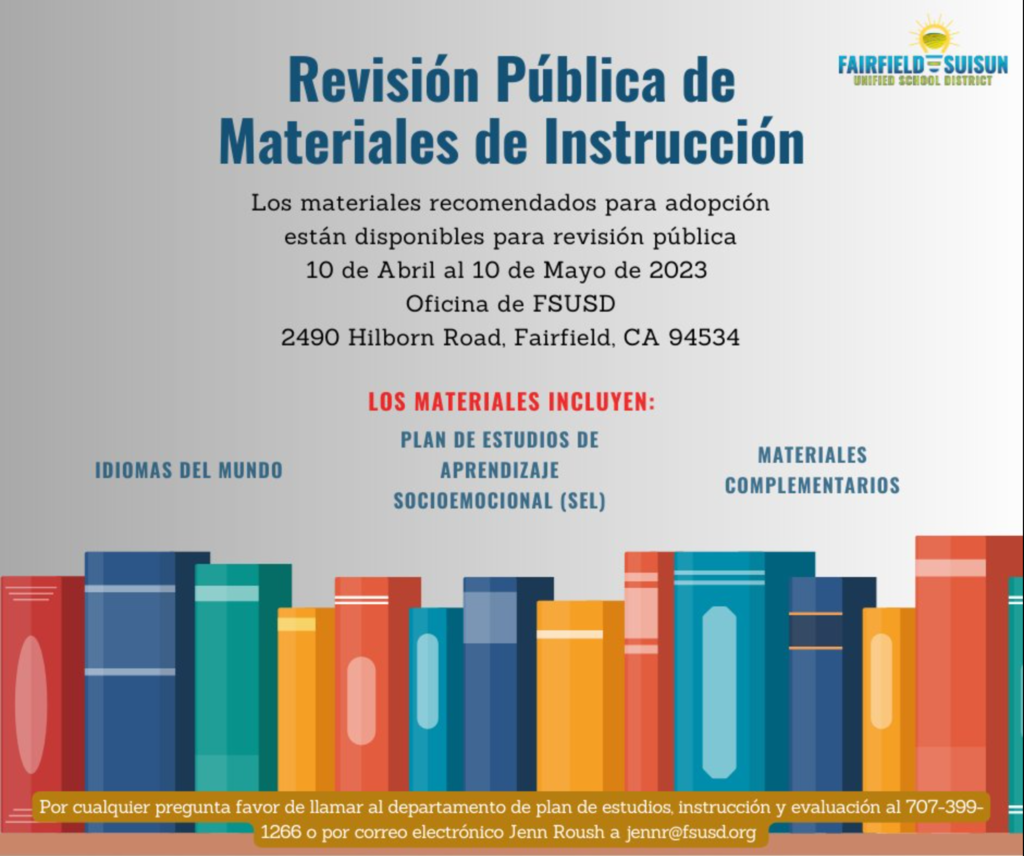 Today, we take a moment to appreciate a very special teacher who goes to great lengths to ensure the success of her students. Christina Newman is a teacher at Cleo Gordon Elementary who is a mentor, and a great role model for her students. One of the most remarkable things Christina has done for her students is funding a clothes closet for students who may have accidents or injuries requiring new clothes. She wants all students to have access to learning and strongly believes that an accident or injury should not get in the way. Christina, we love to see the dedication and compassion you bring to the FSUSD classrooms. Thank you so very much for being an #FSUSD Champion! 🎉👏🏼📚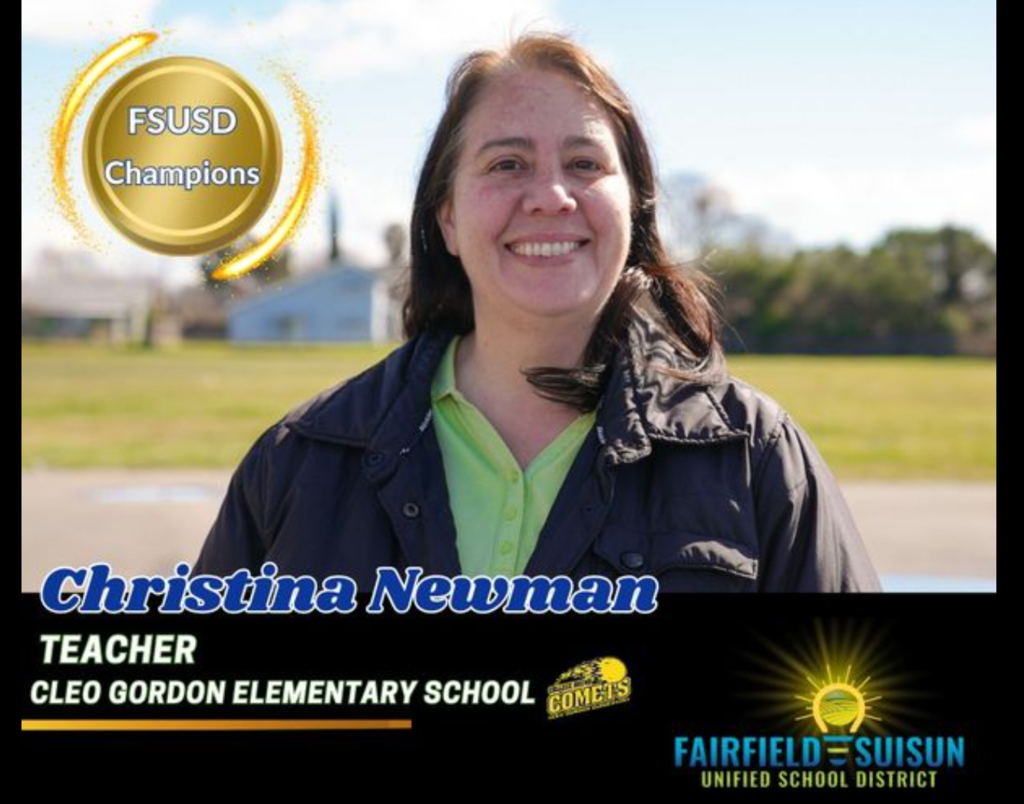 Celebrating the rich and diverse culture and contributions of the diverse population of Arab Americans, National Arab American Heritage Month has been observed during the month of April since 2017.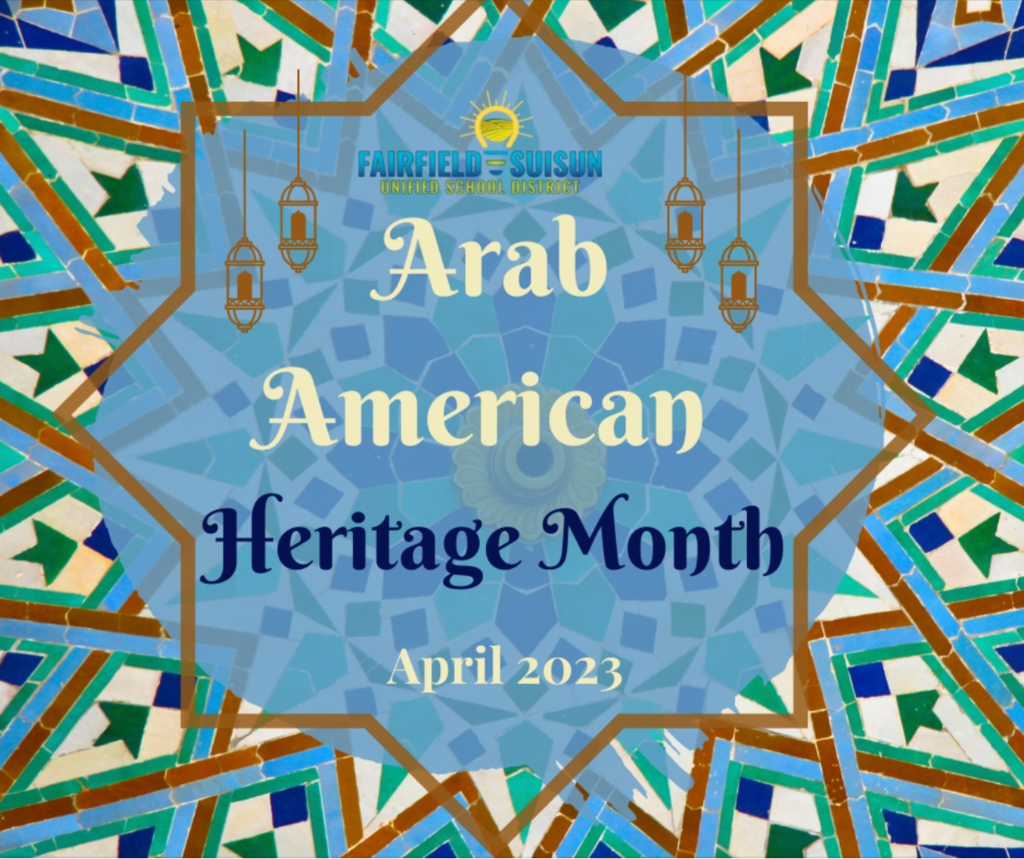 Matt Garcia Career and College Academy is now accepting applications for the 2023-24 school year. Matt Garcia Career and College Academy is a middle school serving students grades 6th-8th, learn more at FSUSD.ORG/O/MGCCA. Apply today!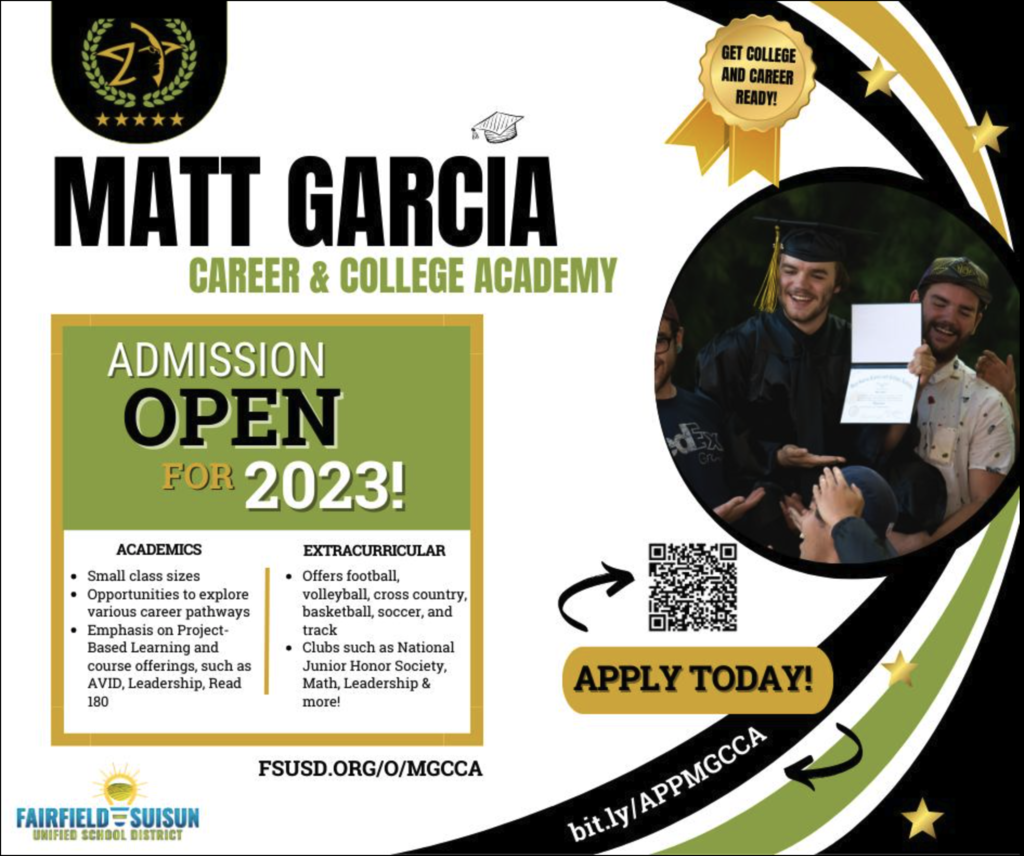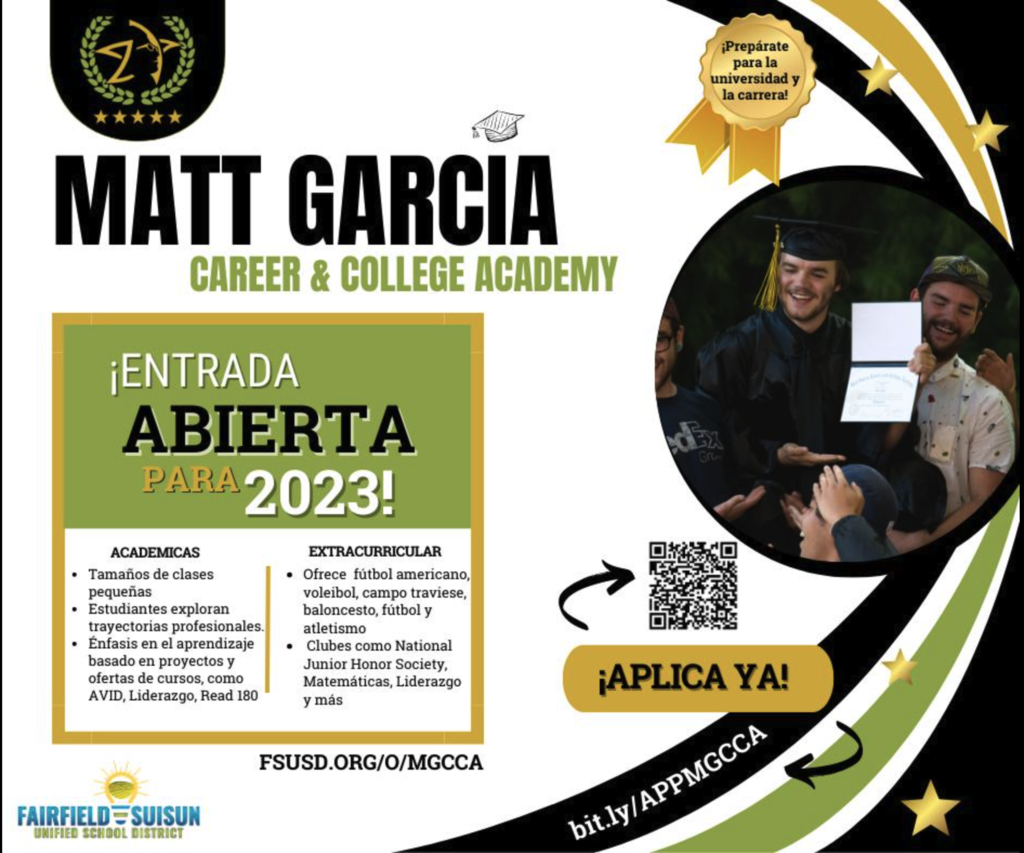 World Autism Awareness Day is an internationally recognized day annually on April 2nd, encouraging Member States of the United Nations to take measures to raise awareness about autistic individuals throughout the world. It was designated by the United Nations General Assembly resolution, passed in council on November 1, 2007, and adopted on December 18, 2007. The terms "Autism Awareness Day" and "Autism Awareness Month" are often contested by autism rights advocates, who claim that they feed into perceived ableism against autistic people. Such groups, including the Autistic Self Advocacy Network, advocate using the term "Autism Acceptance day" as an alternative for both events under the belief that it promotes overcoming anti-autism prejudice rather than simply increasing awareness of autism.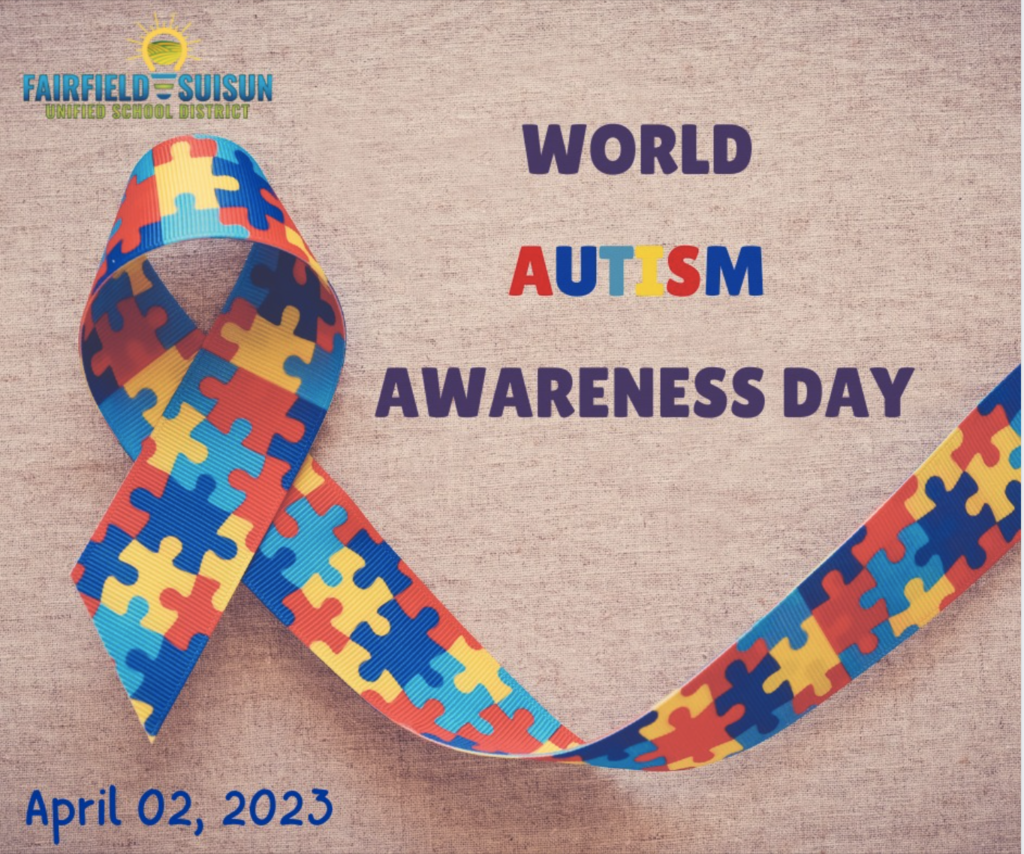 With continued rain in the forecast, we have made the difficult decision to cancel this weekend's FSUSD Runs This event. We will be reaching out to those who have registered as participants and/or volunteers. We look forward to our final event at Crescent Elementary on Saturday, May 13th. We will send out registration information as we get closer to the event. Have a safe and wonderful weekend.

The time has arrived! #FSUSD Runs This is back for its 2nd community fun run of the school year! Fill up your water bottles, and don't forget those running shoes. This event will be happening Saturday, March 18, 2023, at Laurel Creek Elementary School. All are welcome to attend! Register for this free event today! Visit: bit.ly/3F57qfH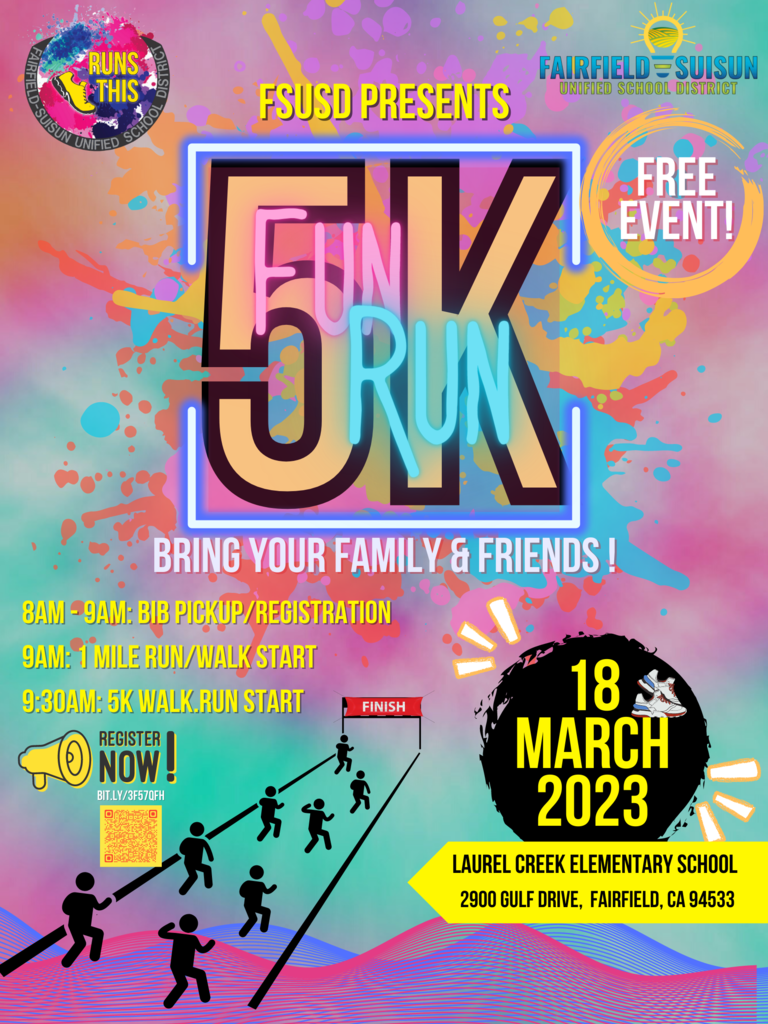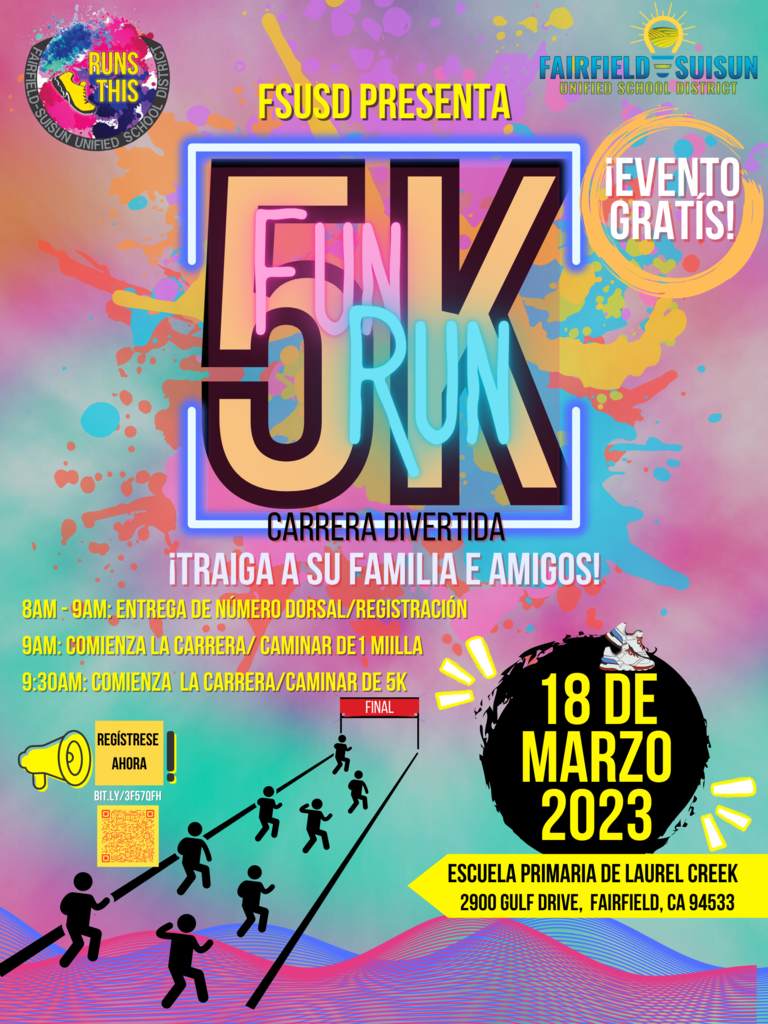 Fairfield-Suisun Unified School District students, staff & families looking for help with mental health or substance use, can call Care Solace at 888-515-0595 for 24/7/365 personalized & confidential help finding a therapist or you can search on your own at caresolace.com/fsusdfamilies.

Come celebrate Trunk or Treat with us! All ages welcome!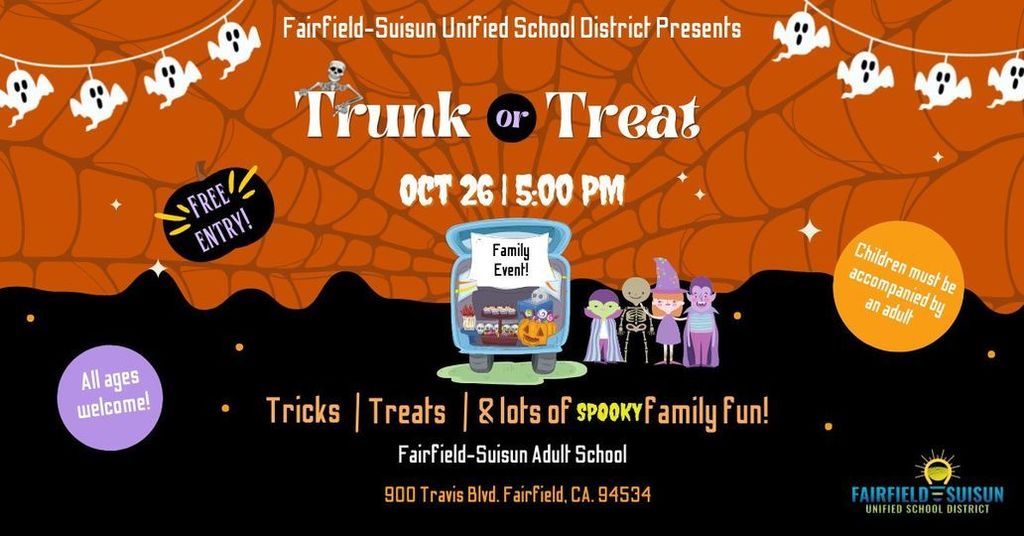 Looking for a new opportunity? The Fairfield-Suisun Adult School is at it again offering a Notary Public class starting October 15! Join this one-day class and learn all you need to succeed as a Notary Public. Sign up using this link:
https://bit.ly/notarylife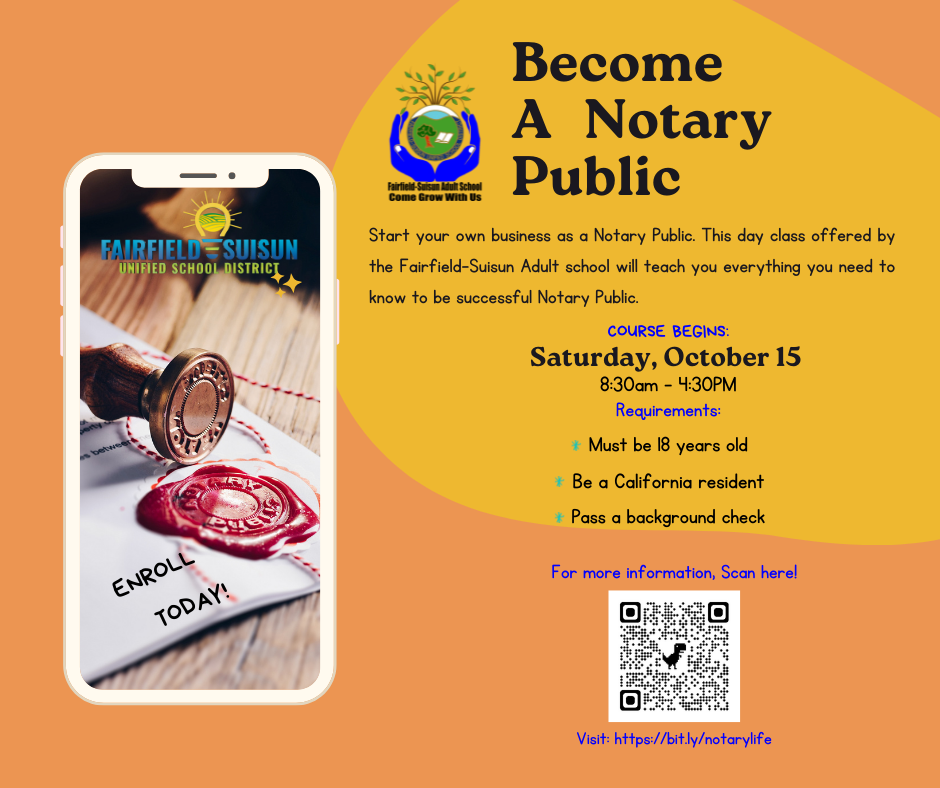 Yom Kippur (October 4/5) is the holiest day of the Jewish year. Known as the Day of Atonement, the Jewish holiday is spent in prayer and fasting among many people of the Jewish faith. The holiday begins at sundown and lasts until sundown the following day.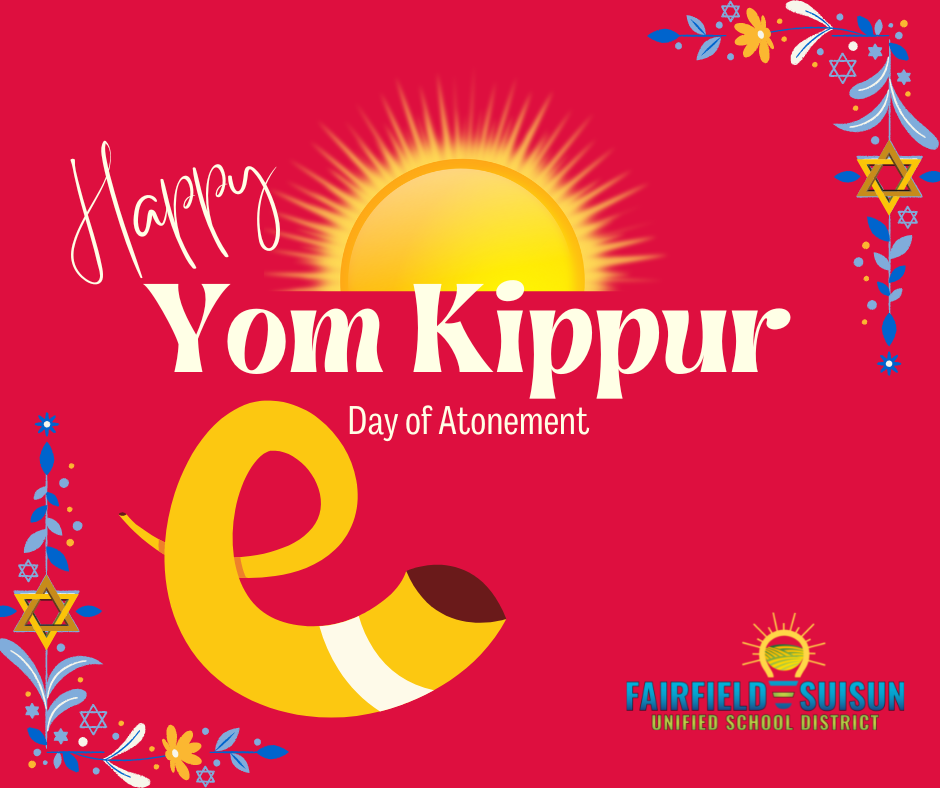 World Teachers' Day is held annually on October 5 to celebrate all teachers around the globe. The theme for World Teachers' Day 2022 is "The transformation of education begins with teachers". Today and every day we are thankful for our amazing teachers!